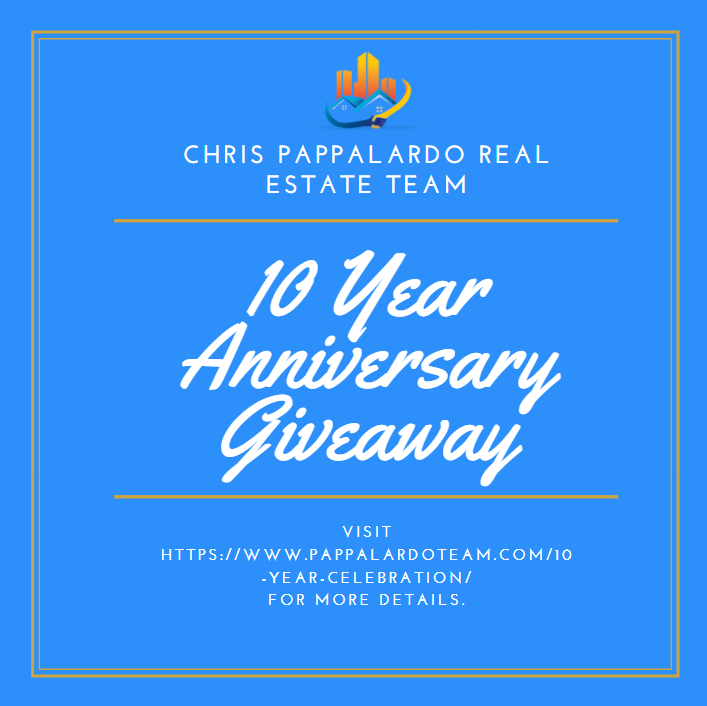 September 2020 marked our 10th year in business and over 800 homes sold. To mark the occasion we did a month full of giveaways (Yeti Cooler, Chris' secret recipe bbq, spa gift certificates, and more!)
We had so much fun giving away prizes that we want to keep celebrating our 10th year through the end of 2021 – except this time BIGGER!!
We will be partnering with some of our vendors that we have worked with for years, to give away 1 prize to 1 lucky winner that will knock their socks off. The winner will be randomly chosen December 31st 2021.
To get entered into this giveaway you must buy or sell a house with us this year OR refer us someone who buys or sells a house with us this year.
The prize for this year is… drum roll please…
A CHOICE of either $2500 towards:
1) home improvements (new flooring, carpet cleaners, painting! What would you put it towards?)
OR
2) A peloton bike! Chris got one last year – and it is a game changer!
OR
3) A vacation! Who doesn't need a vacation after the year we have had! The travel agency is TBA, but the fun is 100% guaranteed!